Events + Happenings
How would you like to have some fun with us at Marcel's this week? Then join us for our Holiday Color Sale! Every day we will have a color on sale and any item you purchase with that color in it will be 20% off that day! Simple, fun, and a way to really focus your shopping — you might just have to come see us every day!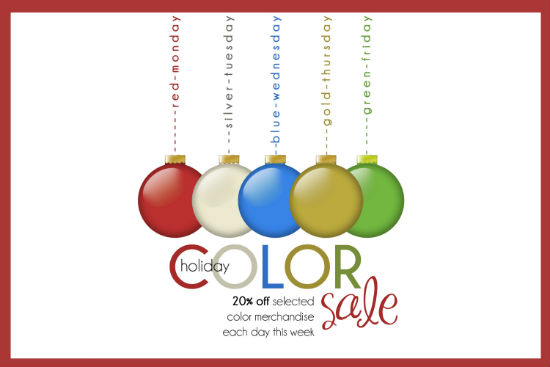 Extended holiday hours begin this week. Marcel's will be open until 8 pm beginning Tuesday, December 16th through Friday, December 19th and also on Monday and Tuesday, December 22nd and 23rd. Christmas Eve hours are 9:30 am – 4 pm.
Here's what's happening in our kitchen this week:
Tuesday, December 16th 11 am – 2 pm Free Demo Jenny's Kogi Tacos (Korean/Mexican Fusion)
Come Cook Create and Celebrate at Marcel's!